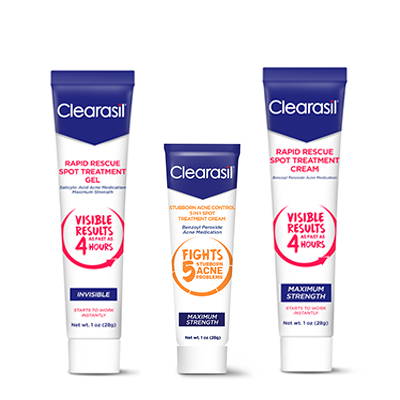 Spot Treatment Creams and Gel
Need something to attack that stubborn pimple that popped up overnight? Clearasil® has you covered. Our treatment creams and gels start working instantly to reduce redness and rid your skin of blemishes fast - in as early as 4 hours.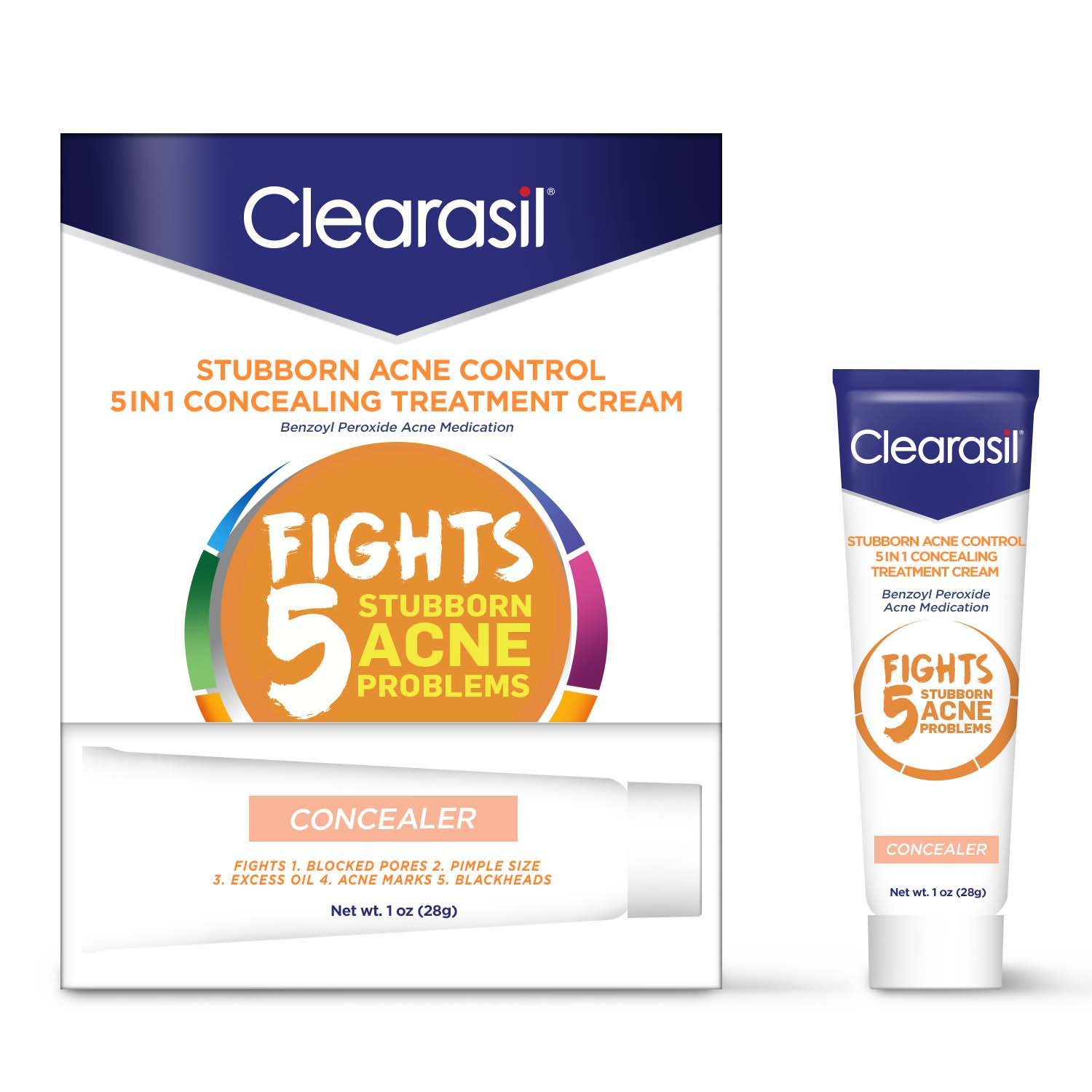 Concealing Treatment Cream
Need a little extra coverage? When pesky blemishes pop up, use Clearasil® Stubborn Acne Concealing Treatment Cream to put them out of sight while also delivering maximum strength Benzoyl Peroxide straight to the source.